The Mohamed Bin Zayed International Robotics Challenge (MBZIRC) is a biennial international robotics competition. MBZIRC provides an ambitious and technologically demanding set of challenges, and is open to all teams from all countries. MBZIRC aims to inspire future robotics through innovative solutions and technological excellence.
MBZIRC 2020 will be based on autonomous aerial and ground robots, carrying out navigation and manipulation tasks, in unstructured, outdoor and indoor environments.
University of Seville, Instituto Superior Técnico, and FADA-CATEC will be participating together, as the Iberian team.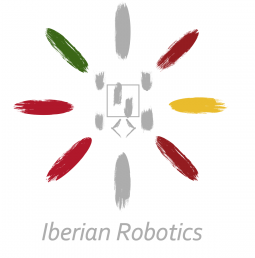 1st Place in Challenge 3!
The team of 24 researchers and engineers from U. Seville, CATEC and IST (ISR and IPFN) won Challenge 3 of MBZIRC2020 and Ranked 4th in the Grand Challenge triathlon, in Abu Dhabi. They managed to put out a fire inside a home scenario, by using a mobile manipulator UGV (unmanned ground vehicle) while UAVs from Universidad de Sevilla were puting out outdoor fires with blankets.

Other participants in the Challenge included groups from universities and research units such as CMU, ETHZ, U. Toquio, KAIST, UP Madrid, Indian Institute of Science, Danish Technical University, U. Aachen, or Danish Technical University The winning team will be able to bring home an award of 250 000 USD.
Moving and Assembling 3rdLevel - Tests with UGV

Contact Meysam Basiri at Institute for Systems and Robotics (IST/ISR), from Instituto Superior Técnico (Lisbon, Portugal) is a university-based R&D institution where multidisciplinary advanced research activities are developed in the areas of Robotics and Information Processing.

Contact Alberto Vale at Instituto de Plasmas e Fusão Nuclear (IPFN, Institute for Plasmas and Nuclear Fusion) is a research unit of Instituto Superior Técnico (IST) with the status of Associated Laboratory granted by Fundação para a Ciência e a Tecnologia. IPFN ensures the Portuguese participation in EUROFusion, the European Consortium for the Development of Fusion Energy.
(+351) 218 417 696