Robots and Infrastructures
MBot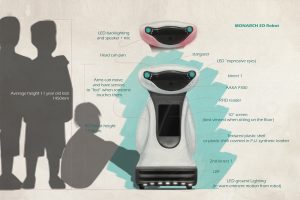 MBot, also known as Gasparzinho and Mordomo, is an autonomous mobile robot designed for social interaction.
TIAGo Steel domestic robot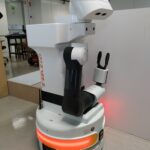 The TIAGo Steel robot is equipped with a differential-drive base. It has a front laser range-finder and rear sonars which are used for mapping, navigation, and obstacle avoidance. It has a 7 degree of freedom arm with a parallel gripper as end-effector and a lifting torso that allows it to reach higher. In addition it has a speaker and stereo microphone useful for human-robot interaction and an RGB-D camera positioned in the head for object detection andlocalization, people tracking, obstacle perception and visual servoing.
Software, Hardware & Datasets
The scientific community organizes itself on interest groups and associations. The leading organizations on the scientific areas of IRS group, and with which IRS group members play an active role, in various degrees, are listed here: